14.Steamer/Damppresse
---
TEXI MASTER PLUS
Steamer dampaggregat for opdampning af
bl.a. tøj, gardiner og polstermøbler.
Meget let at arbejde med.
Vandbeholderen kan fjernes fra steameren
og påfyldes med almindeligt postevand.
Efter ca. 1 minut opvarmning er steameren klar til brug.
Kan indstilles til stand-by, så den altid er klar til brug.
Dampen som kommer ud af det støvsugerlignende mundstykke,
er meget skånsomt over for den artikel, som skal dampes,
da dampen kommer ud med atmosfærens tryk.
Texi Master Plus is a professional
steamer for vertical ironing
,refreshing and smoothing wrinkles. Using hot steam, it effectively removes fungi, mites, bacteria and unwanted odors.
Comfortable vertical ironing
Texi master Plus
steamer
is perfect for
vertical ironing
of garments, curtains and ,artificial fur and felt. A steamer is irreplaceable
for ironing very delicate fabrics
and clothes that are difficult to iron: with sequins, beads, ruffles, and other applications.
Texi Master Plus steamer
will work wherever conventional iron is not enough. The device irons efficiently without the need of ironing board.
Steamer does not burn nor glow materials
. It is also perfect
for refreshing coats, blazers and jackets
etc.
Vertical steam iron
will also work well in cleaning upholstered furniture, sofas and carpets. A versatile Texi Master Plus steamer is recommended for use in clothing stores, ateliers, tailors workshops, laundries, hotels and in households.
Due to the hygienic properties of hot steam,

vertical iron

Texi Master Plus is especially recommended for allergy sufferers.
Modern Texi steamer
Texi steamer is easy to use, compact and mobile. The device is equipped with a special attachment for brushing and pressing the edges. The machine also has a convenient, telescopic and rotating hanger with clips for ironed clothes. Texi Master Plus vertical iron is characterized by
high power - up to 2200 W
, and the 12-step regulation allows for precise temperature, and steam intensity to be adjusted to the material. Steamer is
ready to go just in 50 seconds
. A large water container - 3.8 liters - allows for continuous operation for 70 minutes. Efficient Texi Master Plus steamer will meet even the highest requirements and will reduce the ironing time to a minimum.
Texi Master Plus steamer can be used with tap water
, and an acoustic signal will inform us about the need to refill the tank.
Technical parameters and accessories included:
Ready to work - after 50 seconds
Power - 2200 W
Power regulation - 12 levels
Steam flow - 55 g / min
Working time - 70 minutes
Water container - 3.8 liter
Cable length - 2.2 m
Steamer hose - 1.7 m
Rotating stainless steel stand
Foldable hanger
Trouser clips
Convenient in use water tank
Siliconized wheels
Weight 6.2 kg
Voltage 220 - 240 V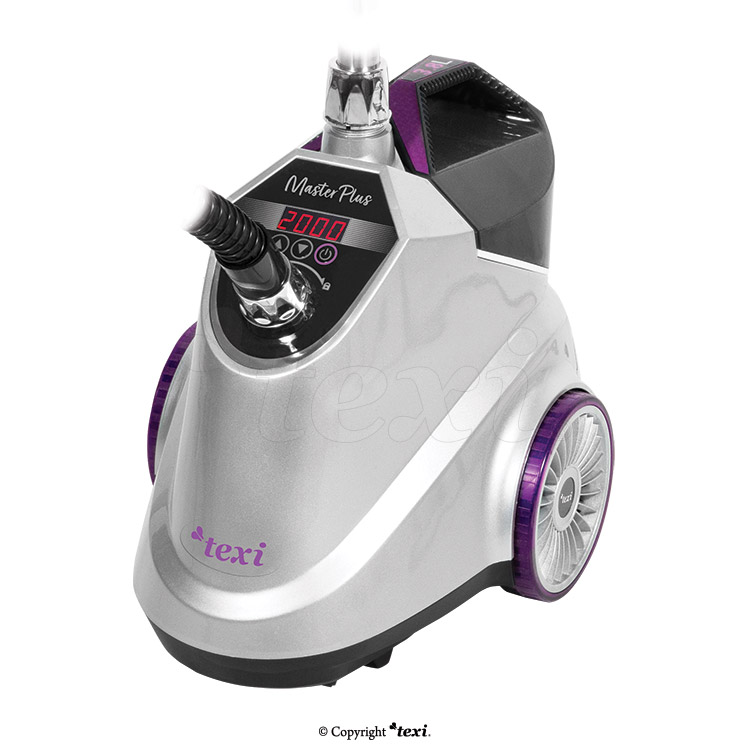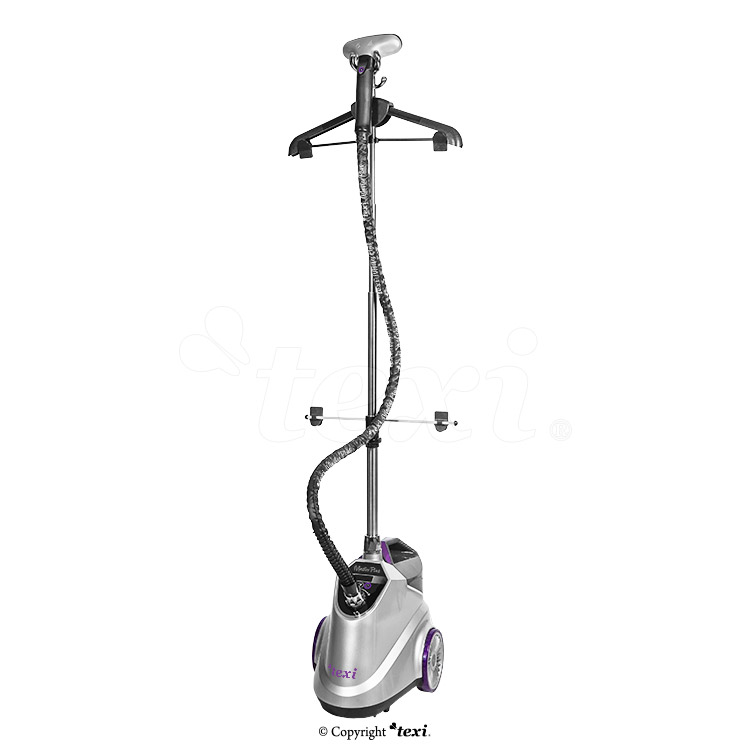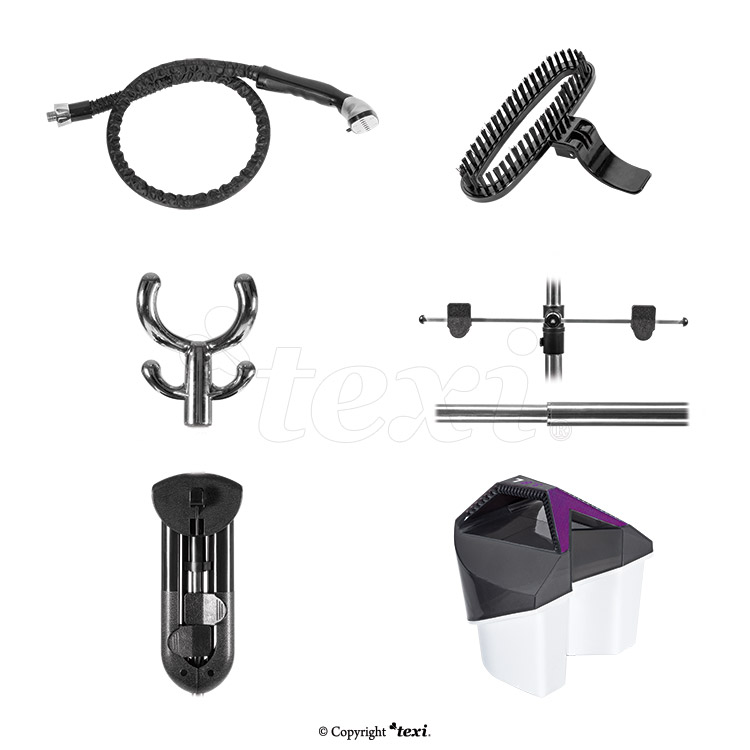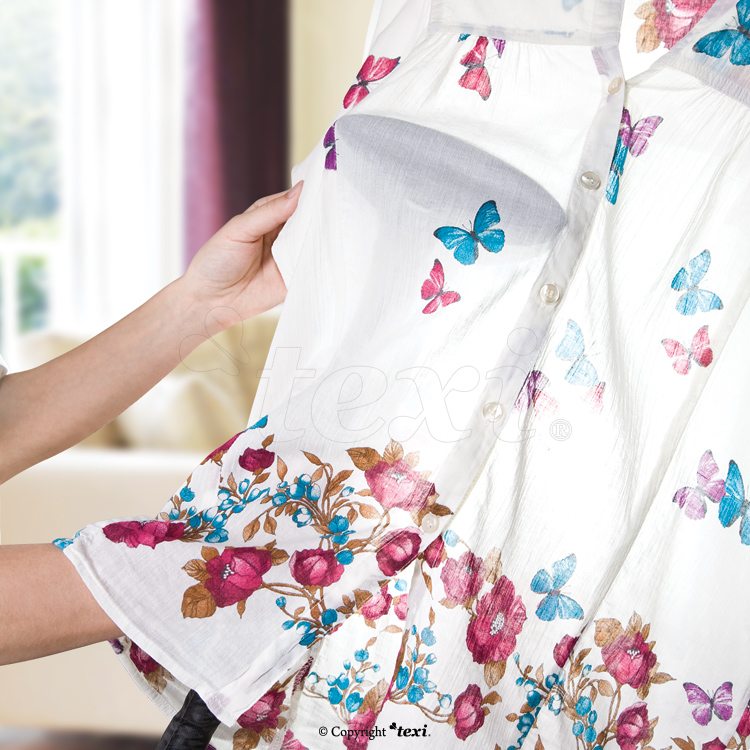 kr. 3.100,-
_____________________________________________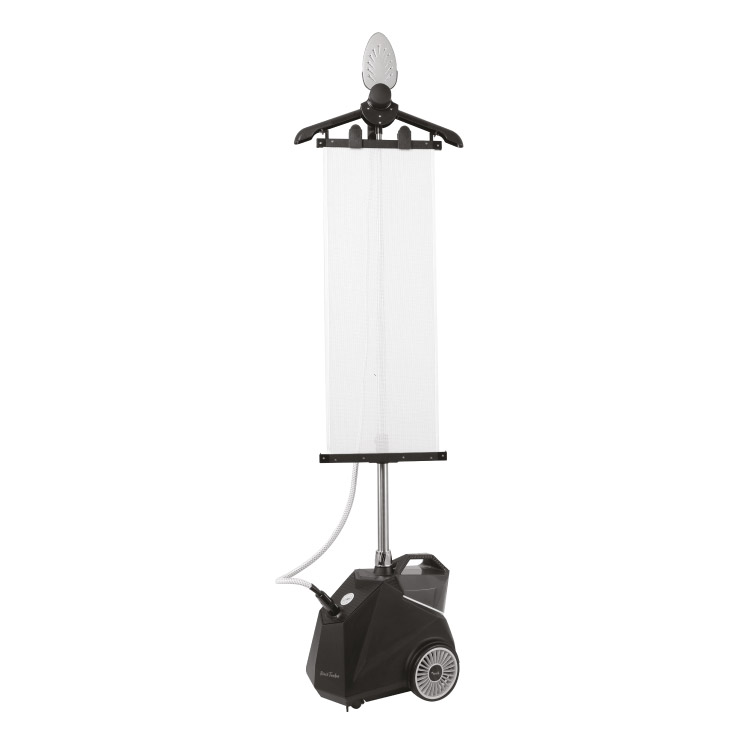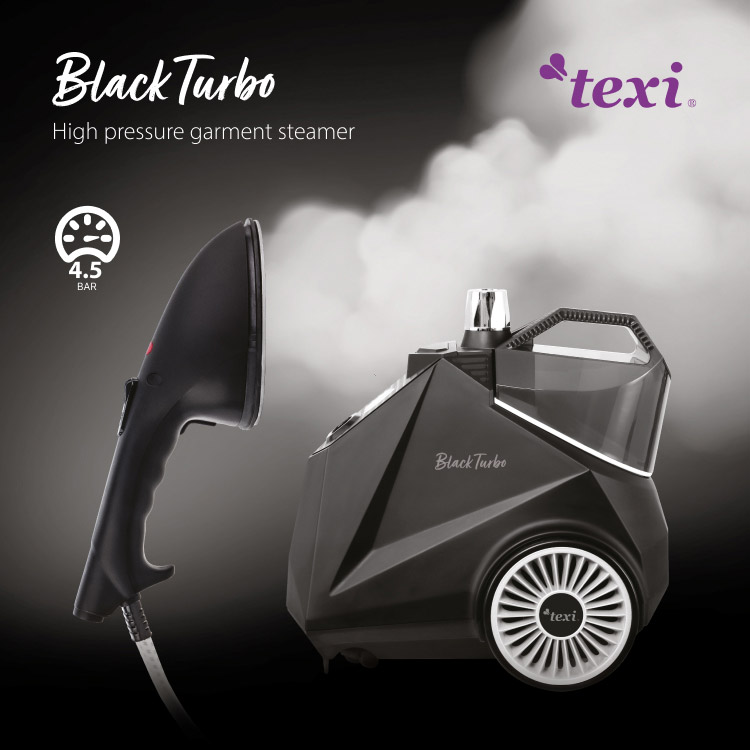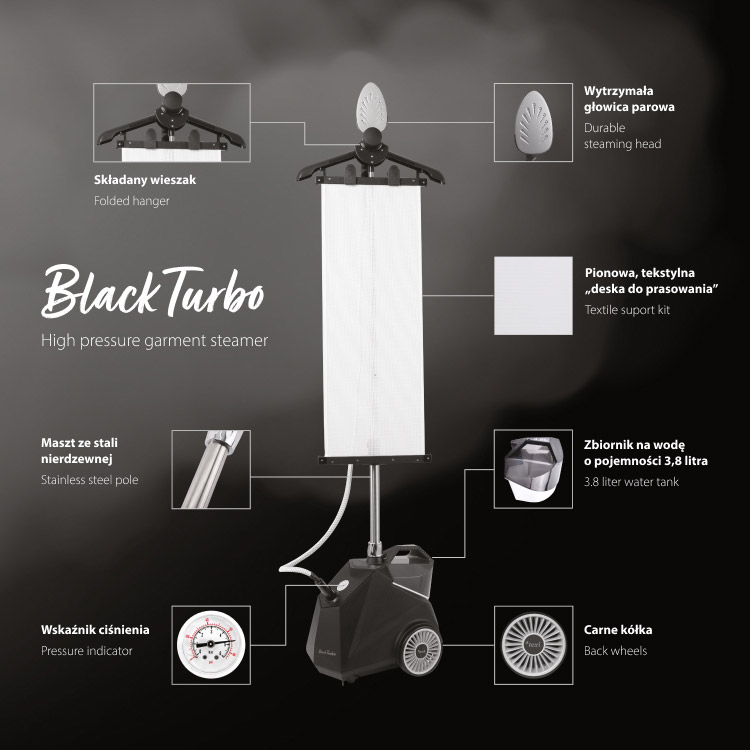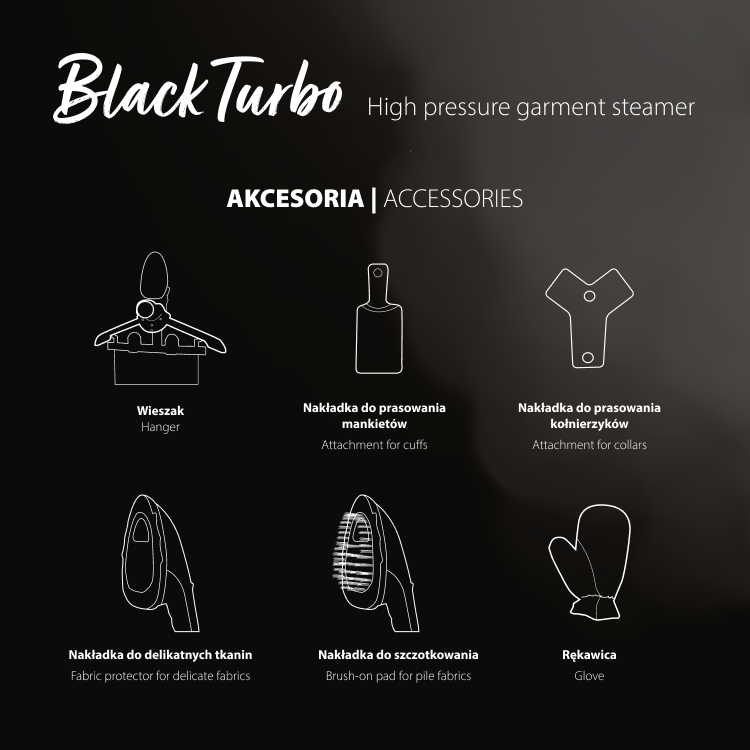 High pressure garment steamer
Texi Black Turbo - High Pressure Steamer for Perfect Ironing and Refreshing.
Introducing a revolutionary solution for ironing and refreshing clothes, textiles and upholstered furniture. Texi Black Turbo Steamer is a powerful device that will make clothes, textiles, upholstered furniture and carpets look as good as new. The heated steam head allows for both ironing and steam smoothing!
Power and Efficiency
The

Texi Black Turbo

steamer has as much as

2,200 watts of power and generates steam at 4.5 bar pressure!

This means that the time spent on ironing will be significantly reduced and the results will be incomparable.

Thanks to the heating function, the steam head can also work like a traditional iron

. Forget about hard-to-remove creases, the Texi Black Turbo handles them with ease. Thanks to Texi Black Turbo,

ironing will be fast and the risk of burning or shining the fabric will disappear.

The steamer was created for professionals who appreciate uncompromising quality - it will be

indispensable in a tailor''''s workshop, hotel, laundry or clothing boutique

.
Rich Equipment
The

Texi Black Turbo

steamer comes standard with accessories that will make ironing faster and easier.

The attachments for ironing collars, trouser hems and jacket lapels guarantee accuracy and precision. A bristle fabric refresher brush will restore freshness to plush fabrics, carpets and upholstered furniture.

And the folding textile ironing board will allow you to iron larger surfaces conveniently and efficiently.
Versatility and Handiness
The

Texi Black Turbo

steamer is not only powerful, but also extremely versatile. It is ideal for ironing and refreshing various types of clothing, such as dresses, coats, suits, and decorative items, including curtains and carpets. In addition, Texi Black Turbo will also work well for faux fur and upholstered furniture.
A Practical Solution For People With Allergies
The

Texi Black Turbo

steamer,

thanks to the purifying properties of steam, removes allergens, fungi, bacteria and pollen from fabrics and home textiles, making it an excellent solution for allergy sufferers

, providing a fresh and clean climate in your environment.
Standard equipment:
• Steam head with heating function
• Handy,
sturdy hanger with clips
for fixing trouser legs, for example
• Vertical
textile ''''ironing board''''
for easier and faster ironing
•
Protective glove
to prevent burns
•
Brush-on pad for refreshing pile fabrics
, upholstery, carpets
•
Fabric protector for delicate fabrics
, to prevent direct contact with the hot surface of the steam head
•
Cuff attachment
, placed inside the cuff for perfect ironing of cuffs
•
Collar attachment
, placed under the corners of the collar of a shirt, blouse or polo shirt, makes ironing them easier.
Technical specifications of the Texi Black Turbo high pressure steamer
:
Voltage: 220-240 V
Power: 2200 W
Heating speed: 180 s
Pressure: 4,5 bar
Tank capacity: 3,8 l
Cable length: 2.2 m
Steam cable length: 1,8 m
Pole adjustment range: 1,3 - 1,75 m
Steam boiler material: Stainless steel
Steam control: switch in the steam head
Automatic device cleaning function: yes
Safety system: yes
Water shortage alarm: yes
Weight of device: 15,5 kg
Package size: 430*330*440 mm
Product features
| | |
| --- | --- |
| Power of steamer: | 2200 W |
| Water tank capacity: | 3.8 l |
| Power supply: | 230 V |
Til opdampning af...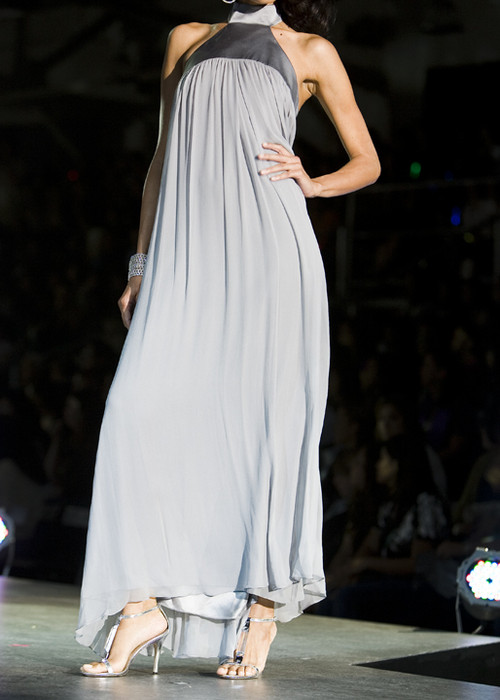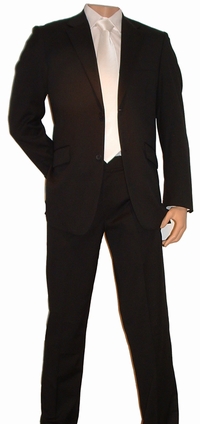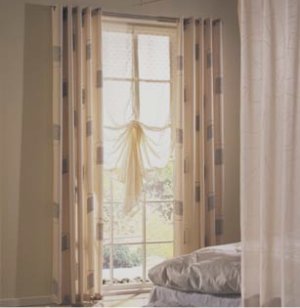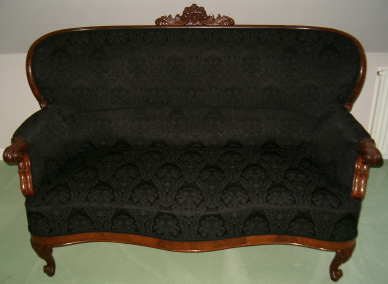 ---
DAMPPRESSE
TEXI APOLLO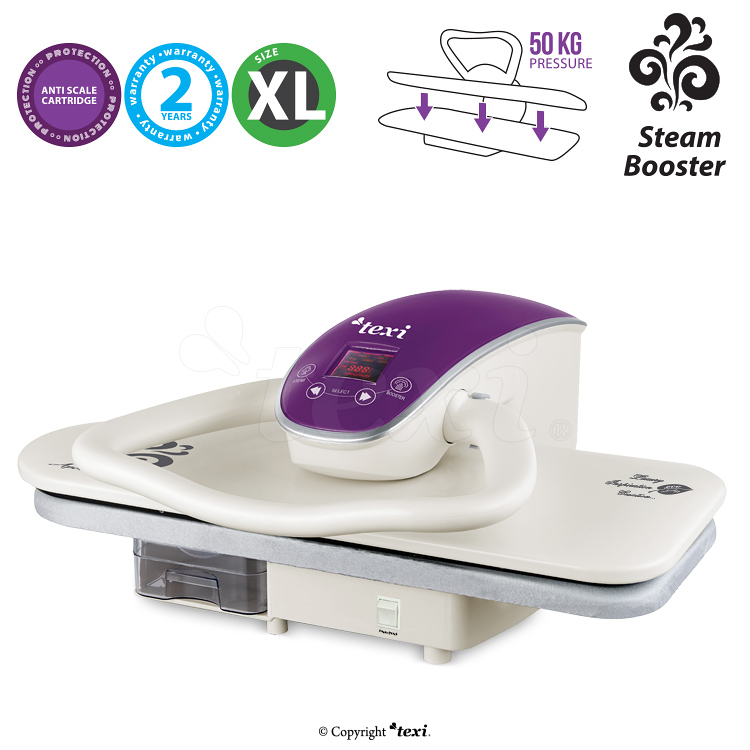 Elektronisk kontrolleret dampresse 68 x 27,5 cm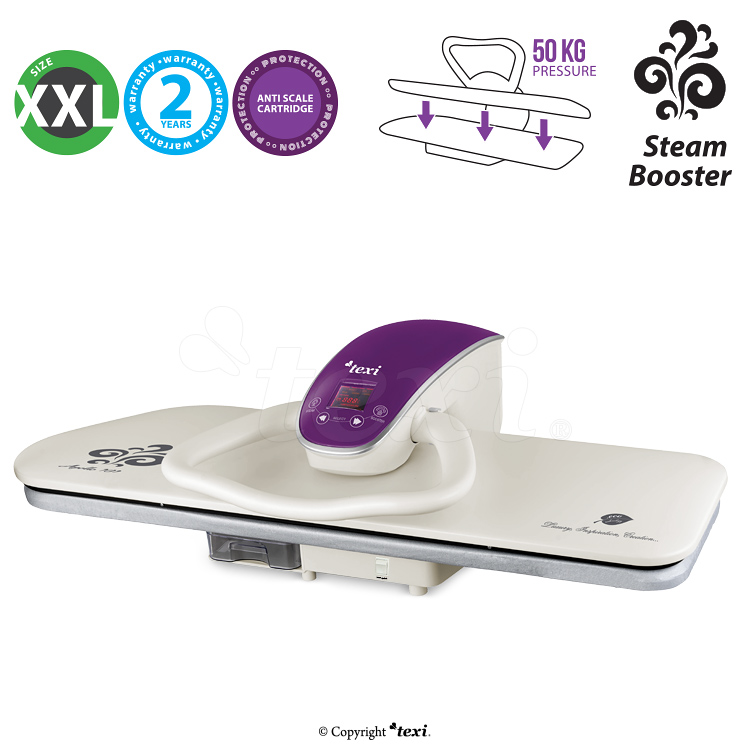 Elektronisk kontrolleret damppresse 101 x 30 cm
Se hvordan Apollo maskinerne virker
---
TEXI AP01


Stativ for Apollo - højde 93 cm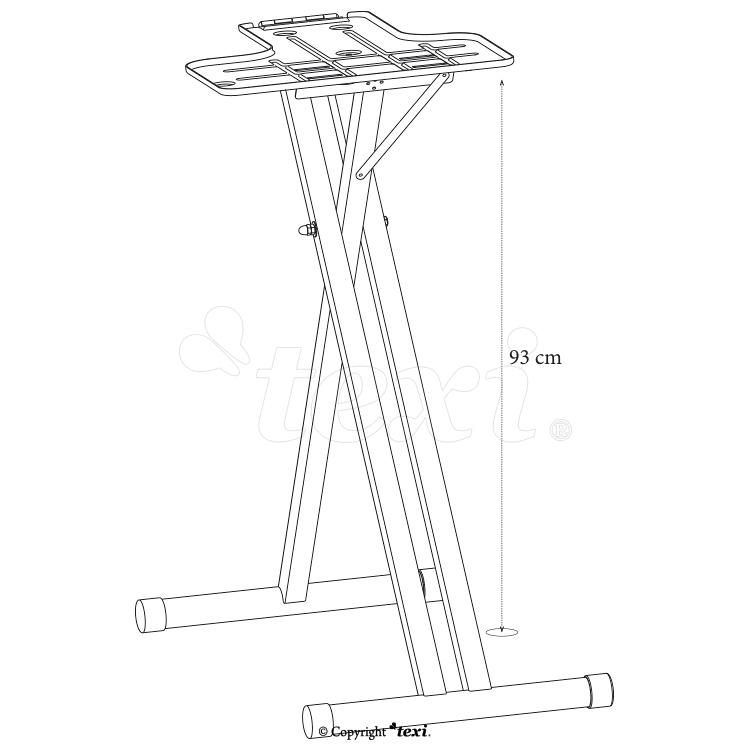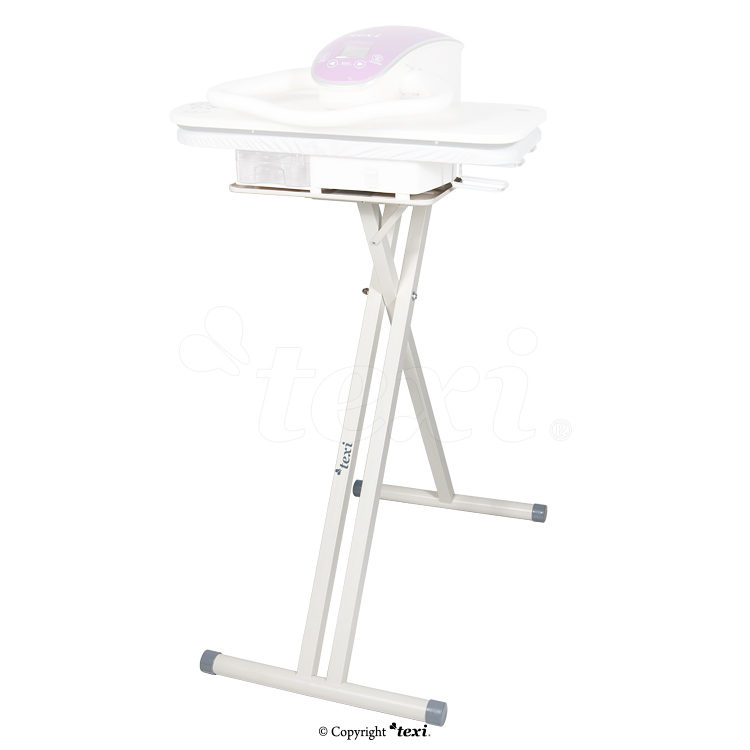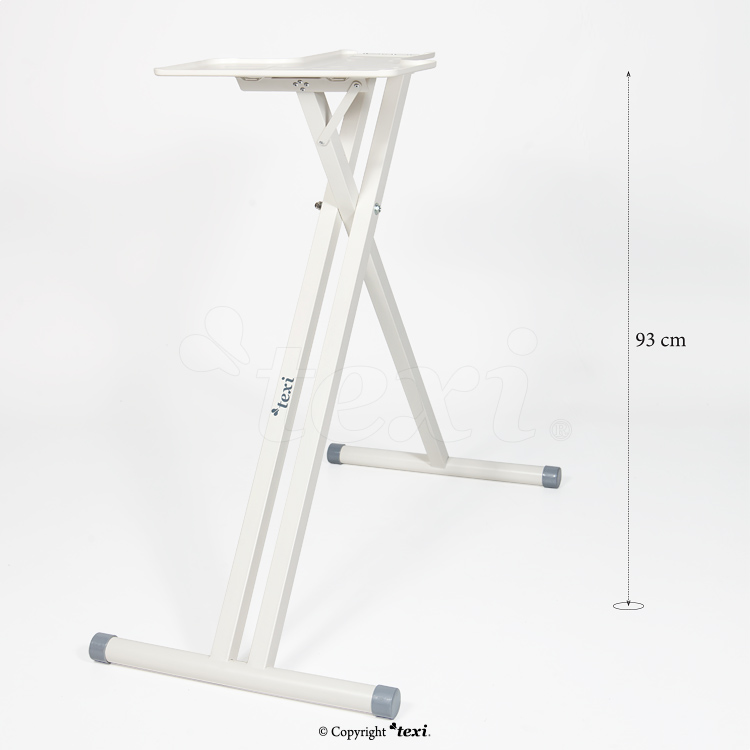 Højdeindtilleligt stativ for Apollo - 63-73 cm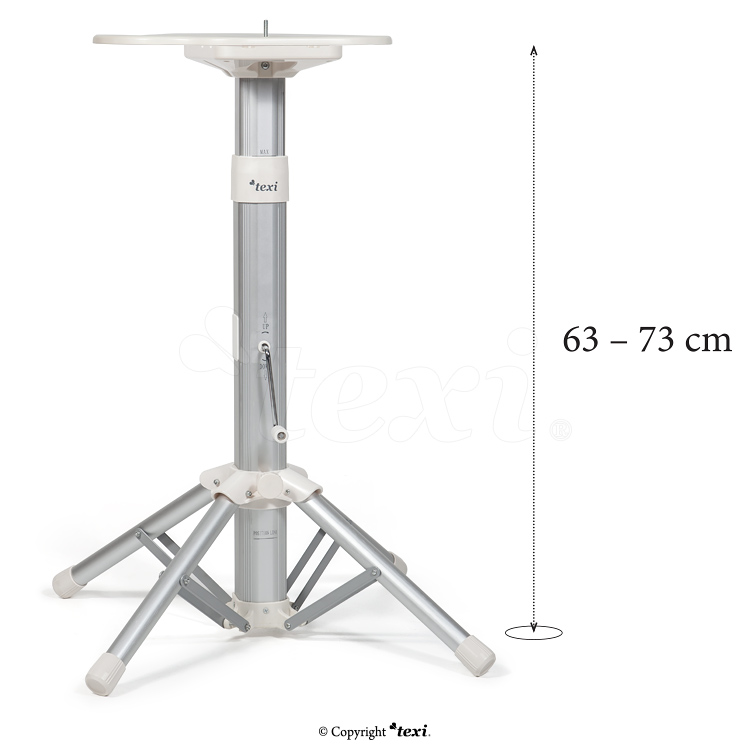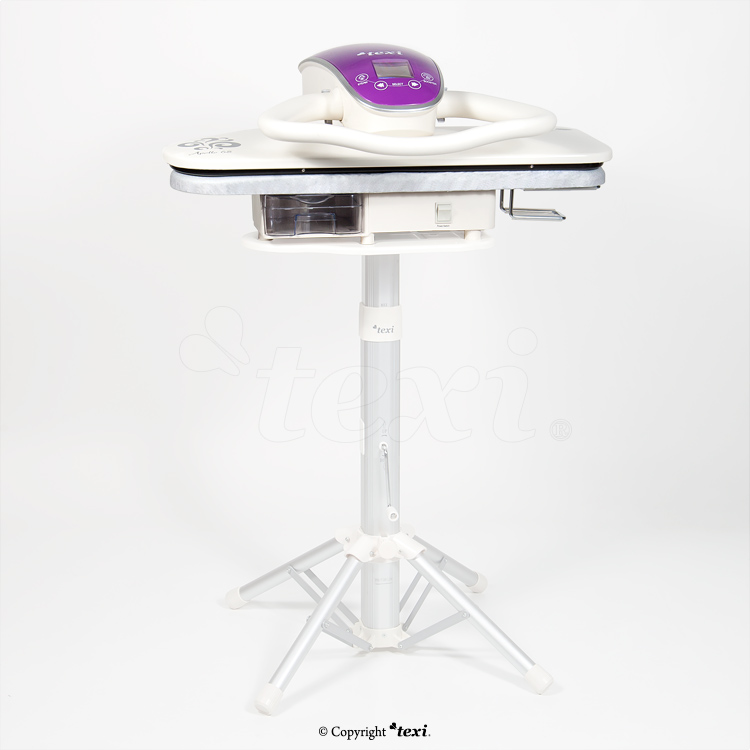 ---
Priser excl. moms
Ring 23 93 61 82 og forhør nærmere